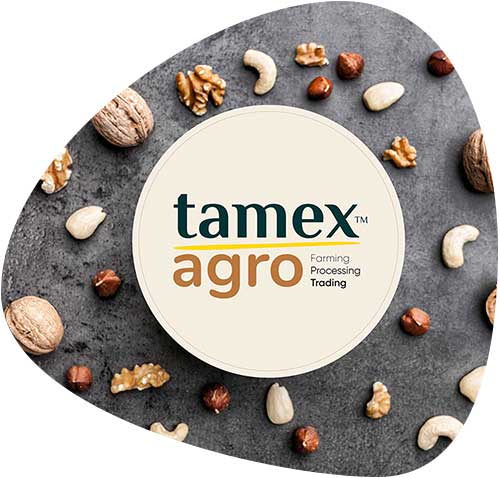 About us
Tamexagro is the place to contact for buying and selling raw materials for the food industry such as nuts, dried fruits, corn products and much more since 1970. Tamexagro has a wide supply and customer portfolio around the world, performs export, import and transit trade.
We make sure that you can concentrate on your business activity. We take your requirements, specifications, and ideas into account to enable us to offer you optimal advice and service.
We act according to the motto "Think global, act locally". We focus on international development, but we never lose sight of their relationship with local people.
Choose Tamexagro because:
You appreciate individual consulting,
Continuity and consistency are important to you,
Our network and know-how can offer you time-saving solutions,
We speak your language and understand concerns about food safety.
 
Headquarter
Phone: +90 533 744 52 82
E-mail: [email protected]
Address: 15 Temmuz Mah. Bahar Cad. C2 Blok D:12 Nurolpark -Güneşli / Istanbul PK: 34212

Warehouse:
Onur Mh. S.Sema İş Merkezi No:36 Seyhan / Adana
Phone: +90 322 429 4201